Many times, it is seen that the wheel eyebrows lose their paint, get scratches when they are left uncovered. It gives your car a very shabby look and also costs a lot to get those re-painted. Although, there is a solution. You can always get Carbon Fiber Rubber Protector for Wheels for your car to prevent any kind of scratches or paint chipping off. On an even brighter side, these rubber protectors look very good when attached to your car giving your car a more professional look. Once these are attached to the wheel eyebrows, you don't have to worry about any kind of scratches or your paint coming off.
Carbon Fiber Rubber Protector For Wheels
This Carbon Fiber Rubber Protector for Wheels is universally compatible with all vehicles. So, you don't have to worry about them not fitting your vehicle. It can very easily be stuck on the car with the use of AB glue. For an even stronger hold, you can use a hairdryer to heat the sticker before sticking it. These rubber protectors come in black color as they will go with a vehicle of any color. You can very easily bend it in the shape of your car's wheel eyebrow and stick it. The entire process is very quick and simple. They are made from a very high-quality carbon fiber that is scratch-resistant and will continue to look as good as new even after a long time of use. It is not just a practical solution to the paint chipping off but is also a great addition to the entire look of the car.
Purchase your Carbon Fiber Rubber Protector For Wheels today.
Specifications
Item Type: Mudguards
Model Name: 214
Item Length: 65inch
External Testing Certification: CCC
Material Type: SOFT
Item Weight: 0.5kg
Special Features: FENDER
Model Year: ANY YEARS
Brand Name: NoEnName_Null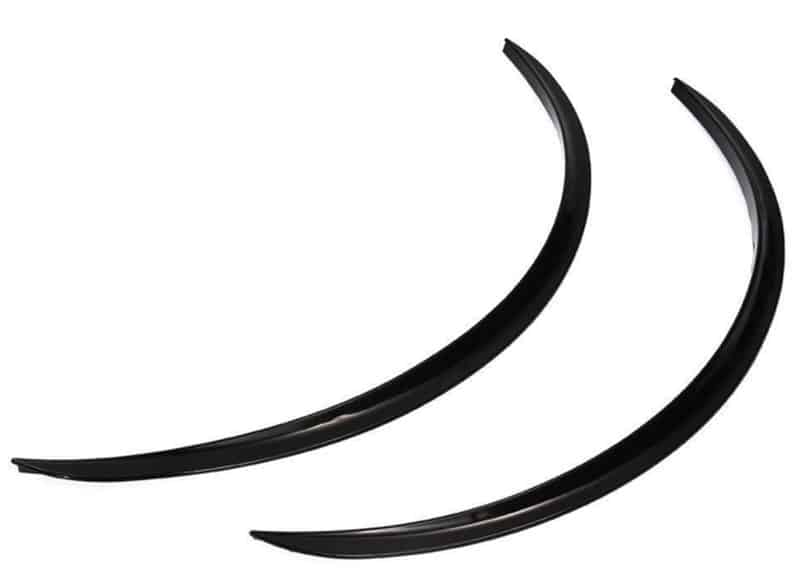 Pros
Prevents the car's paint from getting damaged.
Maintain the new look of your car.
Is made from an anti-scratch carbon fiber material
Offers a very easy application.
Universally compatible to fit any vehicle.
Can be easily bent to fit the wheel eyebrow of your car.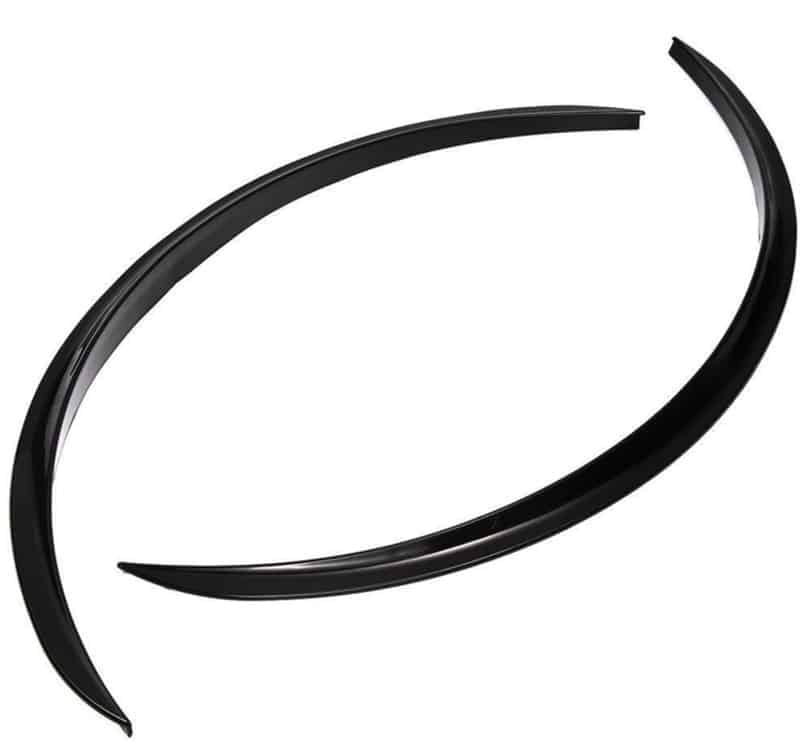 Cons
No color options are available.
Glue isn't provided with the rubber protector.
Conclusion
Everybody needs safety equipment when they are dealing with a vehicle they have invested heavily in. As for the wheels, you might have to provide extra attention especially when you have changed recently. We hope this product helps you with the protection you are planning for. Since it is universally compatible with all vehicles, you can get this without a second thought about it fitting your car. It is made from a soft material that can be bent to fit your shape easily. Once applied, you can completely stop worrying about the paint getting damaged or getting scratched as these Carbon Fiber Rubber Protectors for Wheels will protect it very efficiently.