Driving a car, bike, or truck with under-inflated tires can be dangerous as it can lead to tread separation, blowouts, and premature wear. Get rid of all these dangers and drive worry-free by maintaining the correct pressure of your tires with the help of this digital air pressure tester. Designed to deliver accurate reading, this air pressure measurement tool will help you maintain the recommended pressure. The tester has a digital display and gives an accurate measurement in BAR, PSI, and Kgf/cm². Let's read further to find out more about this incredible tool.
Digital Air Pressure Tester For Wheels
Maintaining correct air pressure in your vehicle's tires is crucial to prevent the risks of accidents. Driving with recommended pressure will also increase fuel economy and life of the tires. And all this possible with the help of this digital air pressure tester! No matter whether you drive a motorcycle, truck, or SUV, this tester is a handy device to check pressure from time to time.
Now improve overall driving performance with this air pressure tester that features an LCD that demonstrates accurate readings in different settings including PSI, Bar, and Kgf/cm². The air pressure measuring tool has a nozzle that instantly develops a seal with the valves or valve stem, thus giving precise readings. Even if you are in a dim light area, this tester will help you easily check out the readings. The benefit of this digital display tool is that it measures the pressure instantly and displays the reading clearly unlike analog gauges where you need to do the guesswork.
This pressure measuring device is so easy to use – turn it on, select the range, and you are done. Turn the off button after checking the pressure. The tester has an ergonomic design and anti-slip surface that makes it easy to hold in every hand. Get a 3V CR2032 battery to make the tester run for hassle-free operation.
Specifications:
Battery: 3V CR2032 battery
Max Measuring Range: 50 – 99 PSI
Size: Approx. 143 x 45 x 23 mm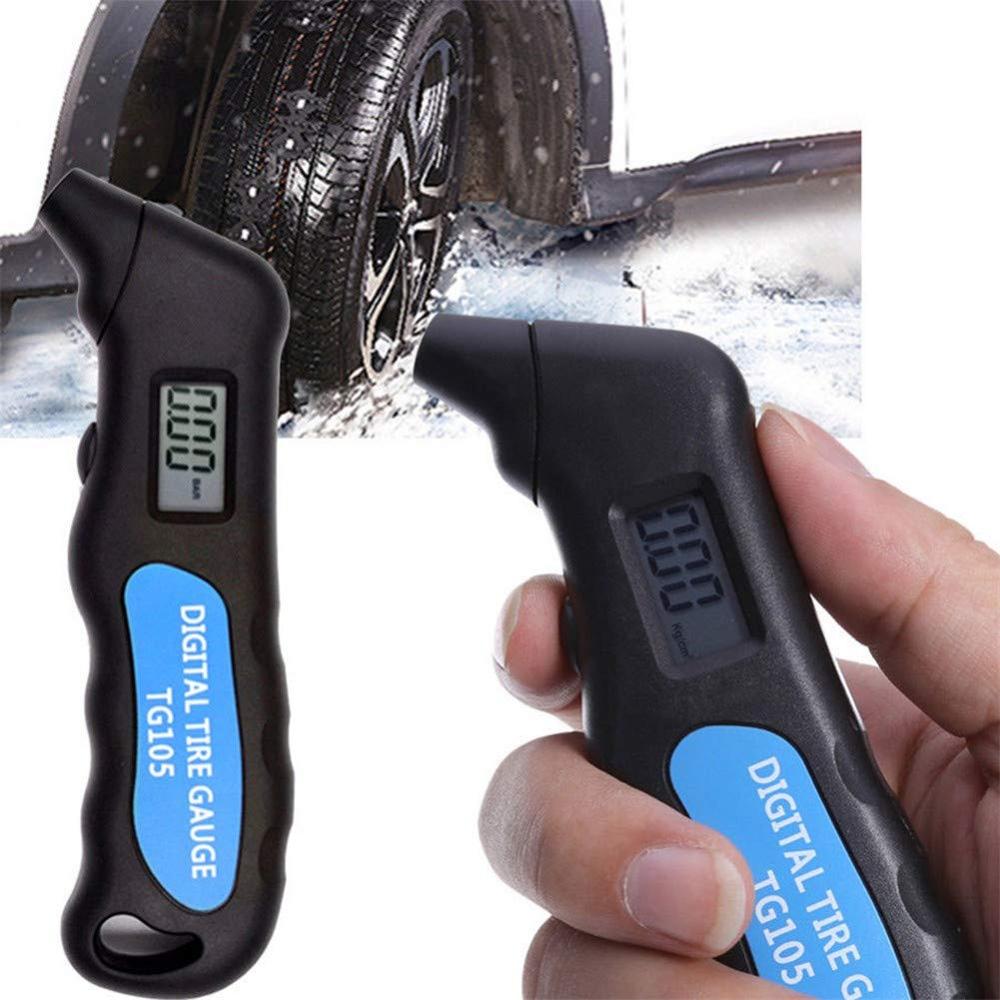 Pros Of Digital Air Pressure Tester
Helps to maintain correct tire pressure.
Ideal for bike, car, SUV, or truck.
Extends tire life and reduces wear and tear.
Digital display for instant measurement.
Accurate reading in various units.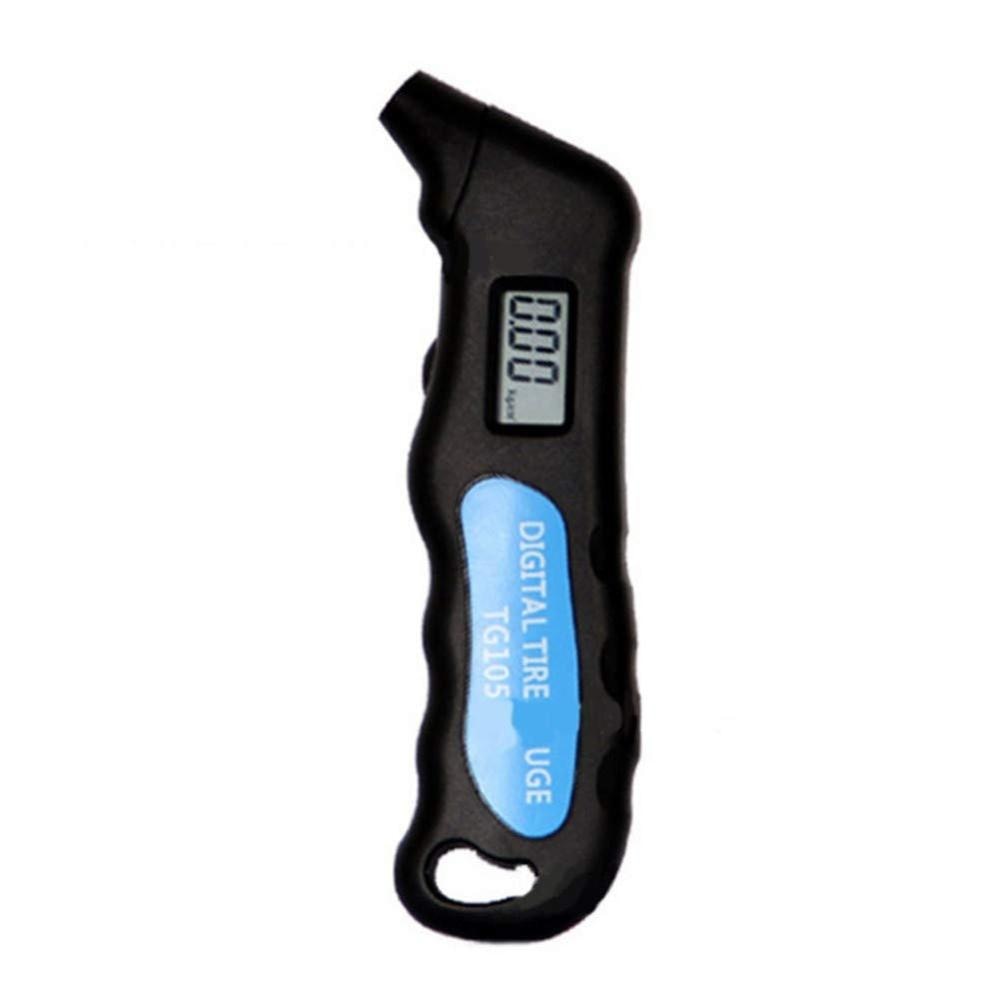 Cons Of Digital Air Pressure Tester
You have to ensure there is a subtle seal between the valve and nozzle of the air pressure tester. For this, press tight while taking the reading.
The maximum measuring range is only 50 – 99 PSI.
Conclusion
Maintaining the air pressure of a vehicle's tires is no more a hassle with this air pressure tester. As the tester comes with an LCD, it gives an instant reading and that too in various settings. The equipment is easy to use and hold as it comes with common bottoms for operation i.e. 'On & Off'. No matter what vehicle you own, this pressure tester will test the tire pressure and ensure it's working rightly. As the maximum measuring range of this device is 50 – 99 PSI, make sure to know the recommended pressure your tires need before using it.